Conferences and Trainings
Learning Opportunities with the Vermont Consortium for Adoption and Guardianship:
Consortium sponsored conferences, workshops and trainings are offered regularly. Some are geared toward adoptive or guardianship parents, or for those in the process of becoming an adoptive/guardianship family, while others aim to build the capacity of professionals-educators, social workers, case managers and therapists-to address adoption related issues. The below trainings have been offered on a regular basis. If you are interested in learning more about any of the below trainings, or to find out when the next session will be held, please contact the Consortium Coordinator at vtadoption@vermont.org or at 802-241-0901, You can also visit the events tab of this website to see what is happening now.
*******************************************************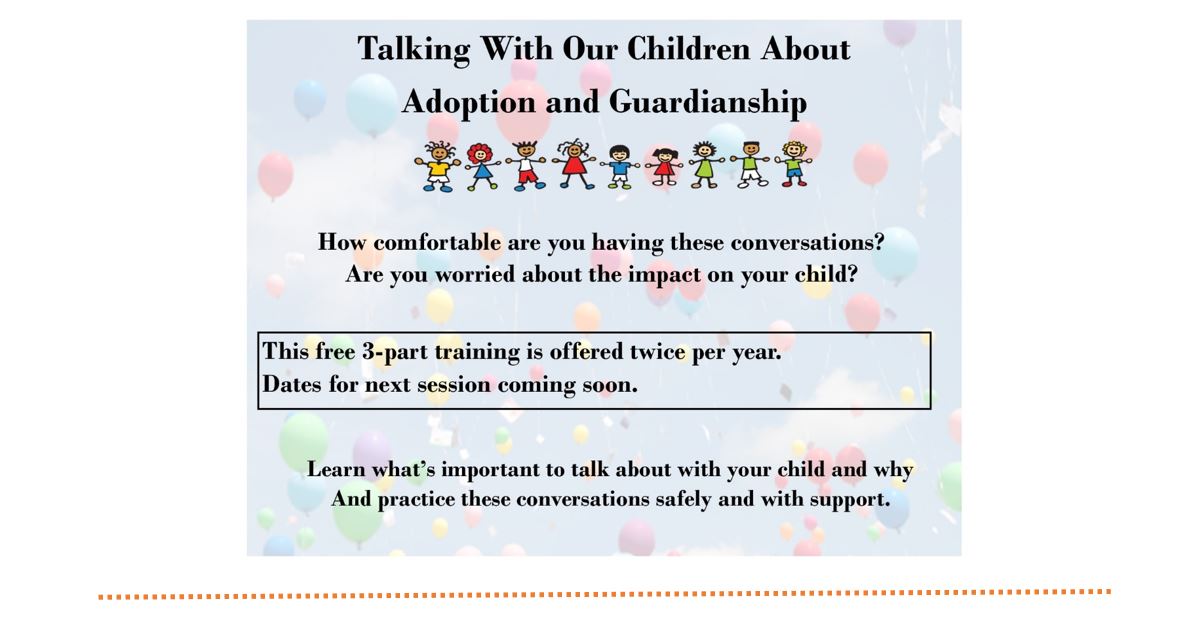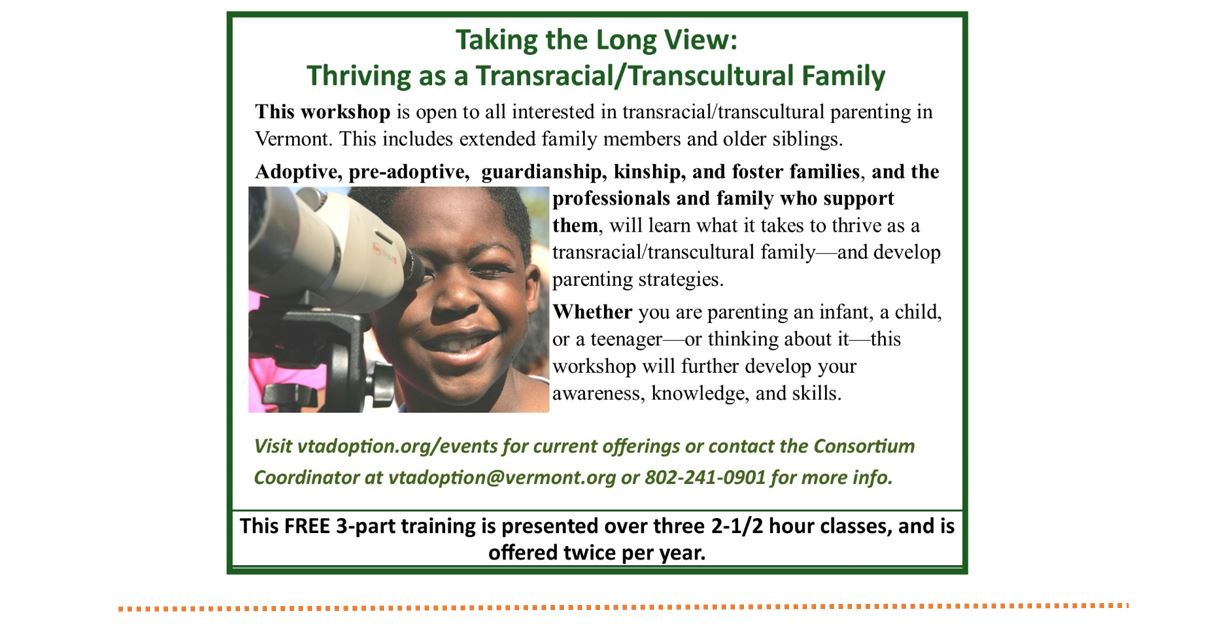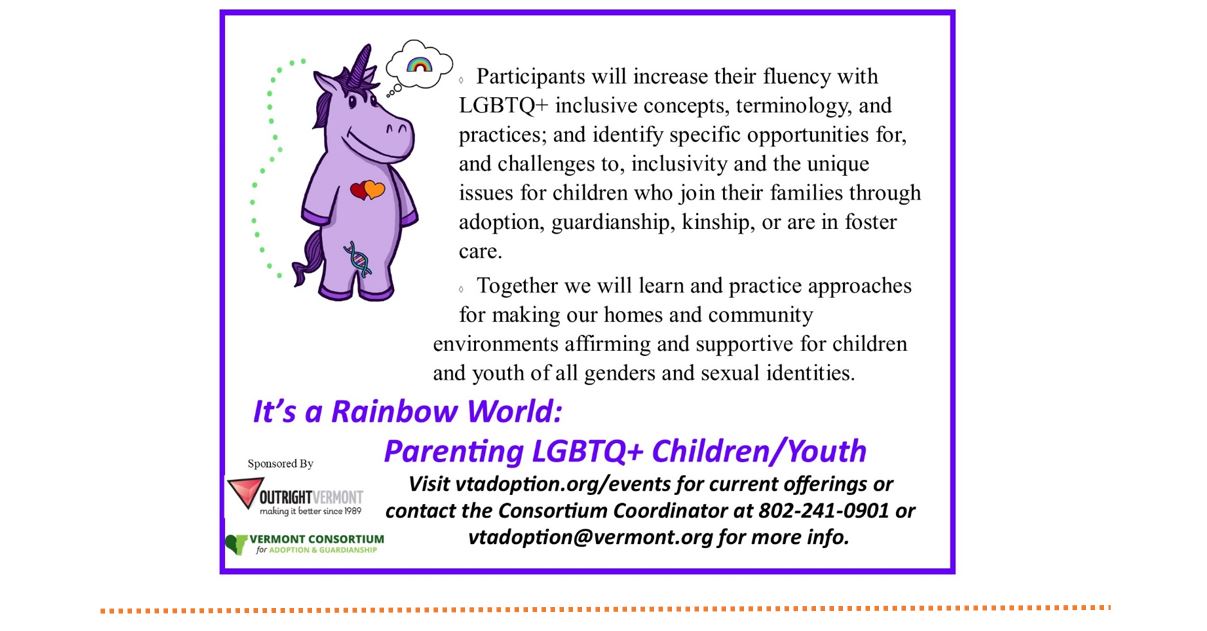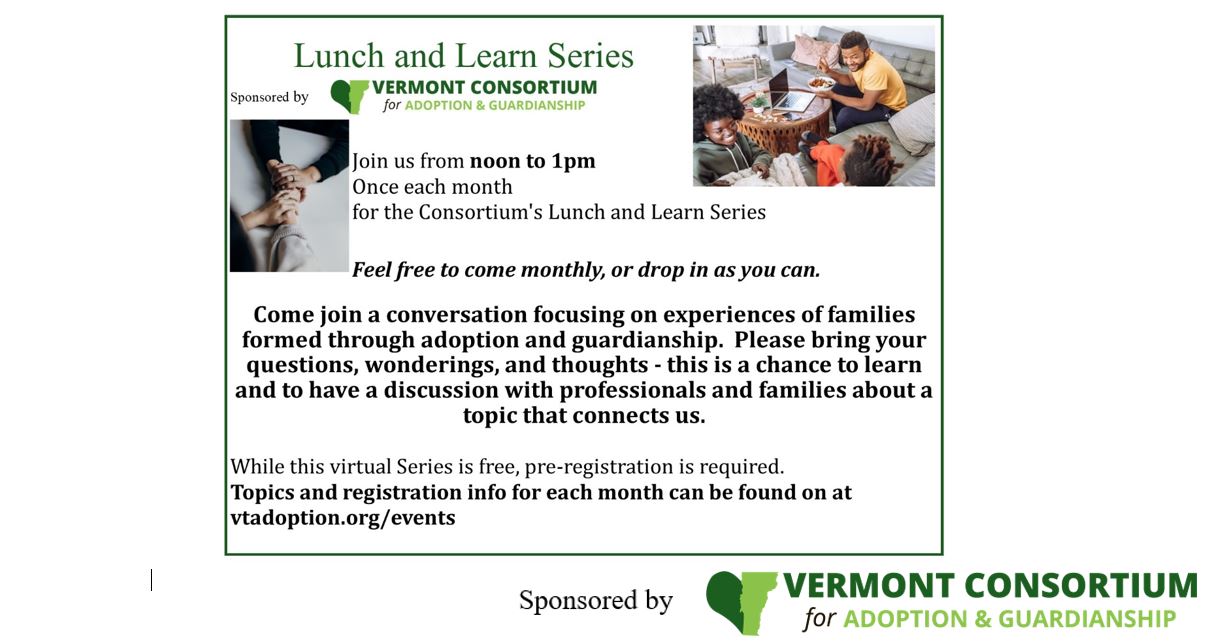 See our Events listing page for more info.
*******************************************************

Schools experience unique challenges when working with children who have joined their families through adoption or guardianship. The traumatic events that many of these children experienced create changes in their ability to access learning and to feel safe. The Vermont Consortium for Adoption and Guardianship has developed a free training to support school staff throughout Vermont become more adoption sensitive.
School staff who participated in this training say:
¨ Thank you for an engaging thoughtful presentation.
¨ With this information I am now going to change the way I interact with my students.
¨ Good updates on changes in language and reminders of activities.
¨ It was amazing and helpful!
Whether you are a parent or work in a school - If you are interested in learning more or would like to schedule a training please contact the Consortium by email at vtadoption@vermont.gov or call the Consortium Coordinator at 802-241-0901
Click here for a flyer that you can share with your school.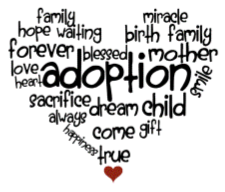 ******************************************************

Take a look at the CASE webinar offerings - while they have fees attached to them they often are able to offer scholarships.
********************************************************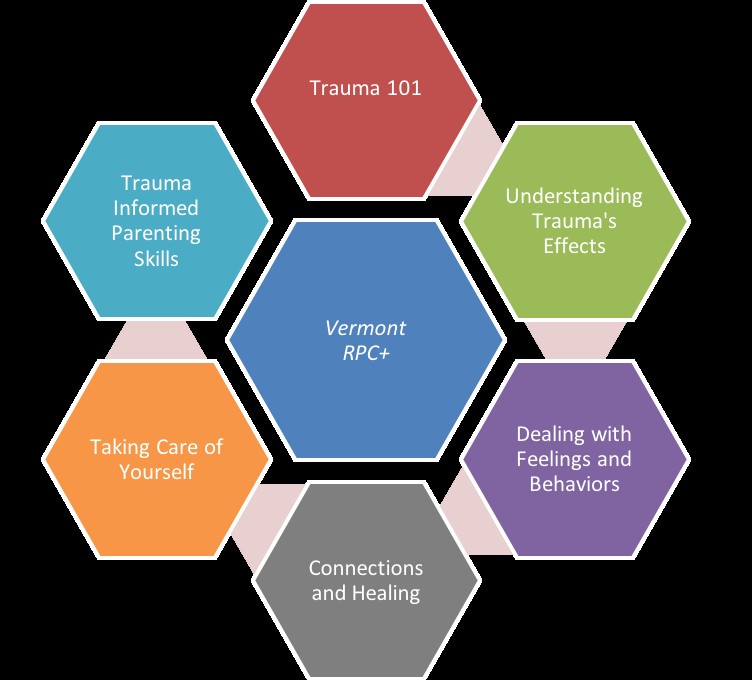 RPC+

A Trauma-Intensive Workshop for Caregivers
A Resource Parent Curriculum that educates caregivers about the impact of trauma on the development, attachment, emotions and behaviors of the children in their care; plus guides parents in improving their relationship with their children and their ability to manage ongoing and daily challenges.

RPC+ will provide a safe space for caregivers to access compassionate training, learn concrete strategies, enhance relationships with their children and build a network of support and connections with fellow caregivers. Children will have the opportunity to spend time with their peers in a supportive and enriching environment designed to increase emotional regulation and a sense of competency.
RPC+ Components:
RPC+ Caregiver Workshop – An 10 week long (2.5 hour/class) workshop for foster and kin parents, and parents who have adopted children who have experienced trauma.
RPC+ for Kids – Concurrent Children's Groups will be run by the local mental health agency. The groups will incorporate neuro biological ("patterned, repetitive rhythmic somatosensory") activities such as drumming, therapeutic art/music, yoga, dance and/or mediation to increase competency and improve self regulation.


The current schedule is available on our events page and to download the flyer click here.

For more information contact:
Amy Bielawski-Branch, MS, LCMHC
1-802-578-0426

********************************************************
Vermont's four adult education and literacy community-based service providers recognize and support the amazing and important work that both foster families and kin as families are doing for the children in their care. With your love and dedication to your expanded families comes unique educational needs: Computer literacy, financial literacy, Internet literacy, reading to and helping children with homework, job search or advancement skills, etc. To view the flyer click here
Vermont's adult education and literacy services include help with these skills, and more, for free.
Please contact the organization in your county to find out how we can help you and your family.
Washington, Orange and Lamoille counties - Central Vermont Adult Basic Education (802) 476-4588 www.cvabe.org (see the attached flyer for more details)
Caledonia, Essex, Orleans counties - Northeast Kingdom Learning Services 1-844-GO NEKLS (466-3557) www.neklsvt.org
Bennington county - The Tutorial Center (802) 447-0111 www.tutoringvermont.org
Addison, Chittenden, Franklin/Grand Isle, Rutland, Windham and Windsor counties- Vermont Adult Learning (800) 322-4004 www.vtadultllearning.org